Dental Veneers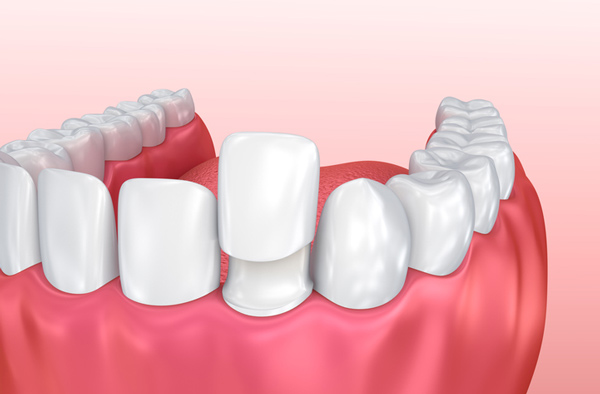 Veneers are thin porcelain or composite resin coverings that cover the front of teeth. Similar to a shell, they are placed onto the enamel of a tooth, primarily for cosmetic reasons, to hide the discoloration or staining of a tooth, for example.

Veneers are typically used in the front of the mouth, particularly the upper dental arch, as teeth there are the most prominently seen. Veneers can be effective in increasing a person's self-esteem, for those self-conscious of their smile, and provide a covering for the effect that years of smoking, coffee and sugary drinks can have on a person's teeth.

San Francisco Dental Arts offers veneers for a number of different reasons. Talk to one of our dentists and they'll be able to tell you if veneers are for you.


Procedure

One of our dentists will first discuss with you how many veneers you would like, and what shade of white you'd like them to be. In this appointment, they will also take x-rays of your teeth, to ensure no tooth decay, or other oral complications, are affecting the teeth. If the teeth are too misaligned, or are affected by tooth decay, you may need other dental procedures first, to ensure the viability of your tooth.

In the next appointment our dentist will use a grinding tool to prepare the tooth for a veneer. This will permanently change the shape of your tooth, as the enamel will be trimmed down, but the veneer will obscure that. The dentist will also take a mold of your teeth and send it to the dental lab for the creation of your veneer.

After a couple of weeks, when the veneer has been made, the dentist will inspect it and ensure the shaping and shading has been done correctly. The dentist will clean the teeth, otherwise harmful bacteria could be trapped underneath when the veneer is placed. The dentist will roughen the surface of the tooth, apply a special liquid, and place the veneer. The veneer will set onto the tooth, with the use of an ultraviolet light.

After the veneer has been placed and set, the patient can leave with no other treatment needed. Avoiding chewing on hard objects like pen lids and fingernails is advised to avoid damaging the veneer.


Benefits of Getting Veneers

The veneer's main benefit comes from its cosmetic application, in which it can hide many different sorts of damage that have impacted the teeth. Tooth decay, chipped teeth, small teeth, worn down teeth, teeth with large gaps are all examples of the types of issues veneers can solve.

Veneers are also a quicker method for fixing misaligned teeth, or teeth with gaps, than braces. If there are only a few misaligned teeth, and they don't protrude too radically, then veneers can be placed and solve the issue within two weeks, as opposed to braces that can take over a year to yield similar results.

Another benefit is that veneers can help with damaged enamel, replacing the erosion caused by sugary drinks and the misuse of teeth, i.e. chewing on pen lids. Veneers can be the answer, talk to one of our dentists about payment plans, as they can be reasonably flexible.

San Francisco Dental Arts can tell you if veneers can benefit your smile. Contact us now at 415-854-9396 to book your consultation appointment.