Teeth Whitening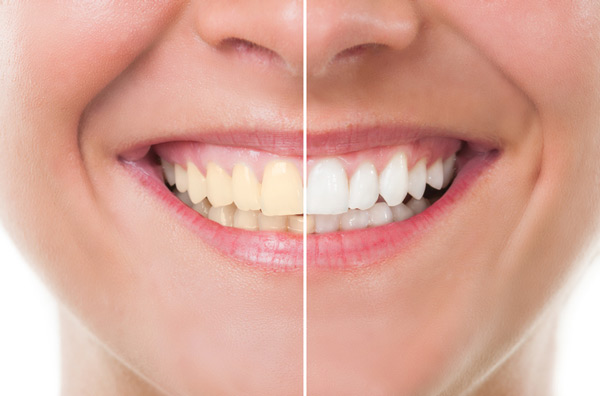 Teeth whitening is the bleaching of teeth to increase the whiteness of the enamel. The effectiveness and treatment required for teeth whitening differs from person to person, and our dentists can advise you on the best solution for your requirements. Teeth whitening home kits and unlicensed salons may offer the promise of whiter teeth, but can be ineffective and risky. Home kits will not provide the proper treatment as our dentist will, and salons offering the service can be illegally doing so, if a certified dentist is not administering the procedure.

San Francisco Dental Arts offers a range of different whitening procedures to increase your confidence and self-esteem from qualified dentists trained in teeth whitening.


Whitening Procedure

An initial appointment will need to be booked in order to assess whether your teeth are suitable for whitening. Teeth with crowns, or oral cavities with gum disease, will be unsuitable for teeth whitening. One of our dentists will be able to tell you if your teeth can be whitened, and will ask you what shade of white you are hoping to achieve.

Our dentists will create teeth whitening trays based on measurements we take of your teeth. When the teeth whitening session is taking place, the dentist will ensure the protection of your gums from the bleach before starting the blue lamp that activates the bleach placed on your teeth.

The appointment should last around 2 hours. Once finished, our dentists will give you kits to maintain the teeth whitening at home. They should only need to be used every 6-9 months.

Teeth whitening is not painful, though there may be a bit of sensitivity during, and few days after, the procedure. This is why it is important to have teeth whitening done by our registered dentists, to ensure guidelines are obeyed strictly. Our dentists can recommend toothpaste suitable for sensitive teeth if needed.


Maintenance for Your Pearly Whites

Drinks such as wine, coffee, tea and green juice can stain the teeth and cause discoloration. For a brighter smile, avoiding these beverages will prevent staining of the enamel.

Plaque also discolors the teeth, especially when it is allowed to build up significantly. Brushing your teeth twice a day for two minutes, as well as flossing regularly, will ensure minimal plaque buildup. Talk to one of our dentists to learn the best flossing and brushing techniques.

Regular dental checkups, every six months as advised, can ensure cleaner teeth. During these appointments, our dentists can clean any plaque or tartar that has built up over time, which was perhaps difficult to remove. This will help keep the teeth whiter, and help maintain the bleaching that has been administered.

Teeth whitening's effectiveness depends on the condition of an individual's teeth and how many sessions they would like to have. Teeth whitening is more effectively done within our dentistry office, rather than with home kits. Home kits have a legal limit to the chemicals they can use, whereas our dentists are qualified to use stronger chemicals, safely, to provide a more effective teeth whitening.

On the fence about teeth whitening? Book a consultation session with us here at San Francisco Dental Arts and we can talk you through the details: 415-854-9396.