Single Tooth Implants in San Francisco, CA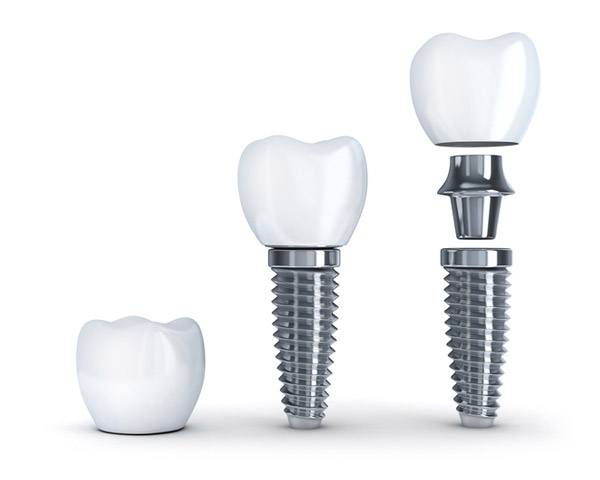 If you have lost a single tooth and you are looking for the ideal restorative dentistry procedure to replace the lost tooth, there are numerous tooth replacement options to consider. You can either get a dental bridge or get a partial denture for a single tooth replacement. Nevertheless, a single tooth implant is the best and most durable tooth replacement option. At San Francisco Dental Arts we will carefully examine your teeth and we will curate the best restorative tooth treatment plan. Moreover, we offer the best implants that will last for a lifetime.


What is a Single Implant?

A single dental implant works just like a natural tooth. It is natural-looking, permanent, and fixed. Plus, it is a reliable and great alternative to dentures. These implants are designed to replicate the neighboring teeth. They are made from titanium which is a highly durable material that fuses with the jawbone and acts like a tooth root. Once the titanium root is inserted, it will integrate with the jawbone and will permanently be attached with no likelihood of movement.


Advantages of a Single-Tooth Implant

There are numerous advantages of a single-tooth implant over other dental replacement options. In addition to functioning and looking like a natural tooth, single dental implants replace single teeth without affecting the health of the neighboring teeth. For instance, a tooth-supported fixed bridge needs the adjacent teeth to be filed down to support the bridge.

Since a dental implant replaces your tooth root, it will help to prevent bone loss. With a bridge, the bone that surrounded the tooth starts to deteriorate (resorb). Single-tooth dental implants integrate with the jawbone, assisting to keep the bone intact and healthy.

In the long term, implants can be easier to keep clean and are more esthetic than a bridge. Gums can retreat around a bridge and will leave a visible defect whenever the collar or metal base of the bridge becomes exposed. The resorbed bone underneath the bridge can cause you to have an unattractive smile. Moreover, the cement that is holding the bridge firmly can wash out allowing the teeth that anchor the bridge to decay.


How Does the Procedure Work?

The single tooth implant is often the simplest and easiest way of restoring the aesthetics and stability of the mouth. This method is also recommended if you need to have a tooth extraction or when a single tooth is missing.

In the case you have two or more teeth missing, then you will be required to have multiple tooth implants. Made from titanium, the implant is positioned on your jawbone and creates a replica of the tooth roots. The implant top is made of the latest hard-wearing porcelain that feels and looks like a new tooth. The procedure will take about 30 to 60 minutes for one implant and two to three hours for multiple tooth implants. The number of times required, and appointments vary from patient to patient.

Tooth loss can take a toll on everyday life. Having a missing tooth can make it difficult to speak properly or chew. Single tooth implants offer a long long-term solution. San Francisco Dental Arts provides expert, affordable implant options to restore healthy smiles. Give us a call at 415-854-9396 today to book an appointment.