How Long Do Dental Implants Last? San Francisco, CA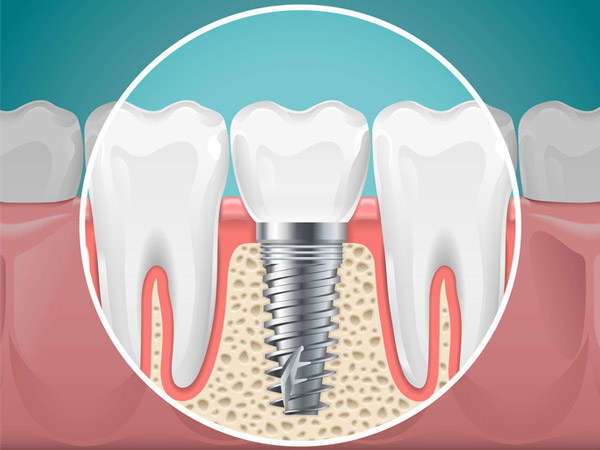 You may have heard about the amazing world of dental implants, especially if you are one of the over 40 million Americans who have lost most or all of your teeth. Dental implants are a truly revolutionary invention. While you may have heard about dental implants, you may not understand the benefits of them. We can help further your knowledge of dental implants with our experienced staff here at San Francisco Dental Arts.


What Are Dental Implants?

Dental implants are prosthetic teeth with titanium screws that fit into your jawbone. Usually, dental implant teeth are made from titanium or zirconium because the goal is to make them last a lifetime. Dental implants can be a single tooth implant, a multiple tooth implant, an upper or lower jaw implant system, or an entire set of teeth.


What Are the Benefits of Dental Implants?

There are several benefits to dental implants. Dental implants were designed to look and act like real teeth. You don't have to remove them when you sleep because they are a permanent part of your mouth. Unlike dentures, you can eat and drink whatever you want without worrying about your teeth. You clean implants by brushing them, as well as your gum tissue. Also, no one will know you are wearing implants except you. Best of all, dental implants actually help to keep your gums and jawbone healthy because your body thinks the implanted teeth are real. This allows you to save the bone and retain the shape of your jaw, which makes you look younger.


What Is the Procedure for Dental Implants?

The first step towards getting dental implants is to remove any remaining teeth from the area where you are getting the implant and allow that area to heal. Next, the dentist will determine if you need any bone grafting to help support the implant. Then, titanium screws will be placed at the implant site and allowed to heal. If you need additional hardware for your implant, such as an abutment, it will be done after the site has healed from the screws. Once the dentist feels you have healed completely and there's enough bone to support the implants, your tooth cap will be placed on the titanium screws.


How Long Do Dental Implants Last?

If you take care of your implants, they should last you a lifetime. Be sure that you continue to brush and floss. You want your gum tissue to remain healthy in order to support your newly implanted teeth. Be sure to go to the dentist for regular checkups. Also, brush your implants with a soft brush, and avoid using products that are abrasive. Stay away from overly sticky foods or overly hard foods. If you smoke or drink a lot of coffee, it's time to taper off, as both of these will stain your implants.

If you think you need to talk to someone about your implants come by our offices at San Francisco Dental Arts. You can also call us at 415-854-9396 for more information.