What are Dental Veneers? San Francisco, CA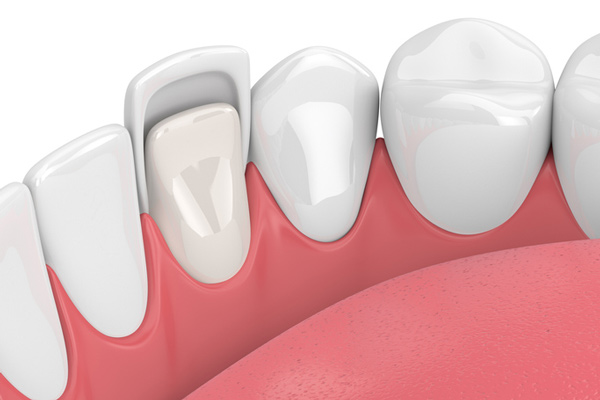 Dental veneers are shells that are cemented on the front of the teeth to change their length, shape, size, or color. Ideally, dental veneers are made from resin composite or porcelain materials and are an excellent option to restore your beautiful display of pearly white teeth. If you want to learn more about dental veneers, San Francisco Dental Arts offers dental veneer services and is ready to help you.


Why Do People Get Veneers?

Patients get veneers through cosmetic dentistry for various reasons. Most people consider them to fix their dental imperfections. Some imperfections are considered medical and are corrected to protect the tooth health while others are considered cosmetic. Some of the most common dental imperfections include damaged enamel, misalignment, cracks, chips, and yellow staining.

You need to speak with your dentist about your dental issue and they may recommend you have dental veneers. If your teeth have a root canal or large filling, dental crowns are likely the best option. However, dental veneers are a cost-effective solution to improve the look of your teeth and ensure a healthy future.


What Are the Different Types of Veneers?

There are two main types of veneers which include porcelain veneers and composite veneers. Composite veneers are affordable veneers, and they can be applied in one day at one visit. Ideally, these veneers are made using composite material although they do not last long when compared to porcelain veneers. They last for about two to five years, and they can be repaired if broken. They are still a perfect option if you want to cover any imperfections in your front teeth.

On the other hand, porcelain veneers are constructed in the laboratory setting and need more effort and time to cement to your tooth surface. The process involves placing an ultra-thin layer of porcelain on the front teeth to reinstate their white look. During the procedure, you need to have two cosmetic dentist appointments for porcelain veneer application. These veneers are more costly when compared to composite resin veneers and they last longer.


Procedure for Getting Veneers

During your initial visit, you need to talk with the dentist about the reason why you need to have veneers. Then the dentist will decide on the type of veneer that is ideal for your mouth. During the second visit, the dentist needs to do some work on the surface of the tooth. They will trim off some enamel to ensure that the veneer fits well on the teeth. They will make an impression on your teeth which are sent to the dental lab to make veneers for you.

The process can take a few weeks for the veneers to be created. During the last appointment, the dentist will ensure that the veneers fit and have the same color as your natural teeth. After the veneer is in position on your tooth, a special light is applied that activates the chemicals to make sure that the veneer cements into your teeth quickly.


Are You Ready to Get Cosmetic Dentistry?

If you are considering having veneers through cosmetic dentistry, it's time for you to make an appointment. Our dentist at San Francisco Dental Arts will be happy to help you understand your options and choose which veneer is perfect for you. Call us at 415-854-9396 to set up an appointment.