How To Take Care Of Your Toothbrush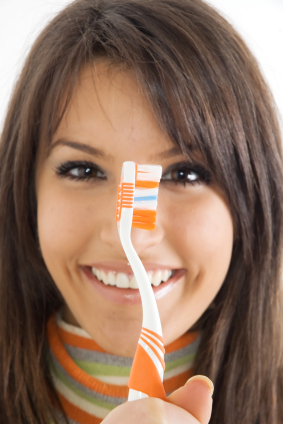 It is essential for the health of your teeth that your toothbrush is in good working order. A filthy one acts as a breeding ground for germs, which then make their way into your mouth.

After being used, toothbrushes can support the growth of a wide variety of bacteria, according to several studies. It is common for germs, blood, saliva, oral debris, and toothpaste to find their way onto toothbrush bristles. Even after being cleaned with water from the sink, toothbrushes that seem clean might still harbor bacteria that could be dangerous to your health.

Before and after using your toothbrush, you should give it a quick rinse in hot water to remove any bacteria that may have accumulated. In the time that has passed since the last time you brushed your teeth; germs may have collected on your toothbrush. This will eliminate any such bacteria. In addition, it eradicates any newly formed germs that may have been left behind after each usage.


Using Hydrogen Peroxide To Clean Your Toothbrush Is Another Option

Another efficient approach for sanitizing and preserving the cleanliness of your toothbrush in between usage is to use hydrogen peroxide.

Keep your toothbrush in a little glass that has been filled with hydrogen peroxide that has been diluted to a 3 percent concentration, with the bristles pointing down in the peroxide solution. You should clean the toothbrush by running it under hot water before using it to brush your teeth. Since the heads of electric toothbrushes are detachable, you may clean and disinfect them just like you would a traditional toothbrush.


Get In Touch With Us

As a courtesy to our busy patients, we provide various dental services outside of regular business hours. As soon as possible, please contact us, visit one of our sites, or set up a time to meet with us. Patients of all ages may get our facility's high-quality dental treatment that fits their budgets.