Who Is A Candidate For Dental Implant?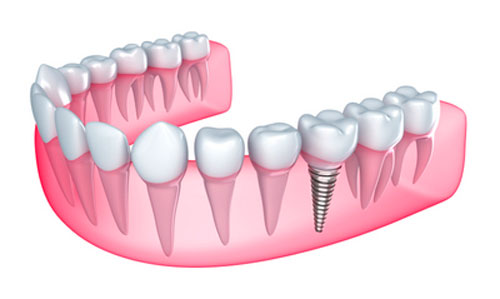 Before you can decide whether dental implants are right for you, you need to find out if you're even a candidate for this procedure. If you're not sure, don't worry - that's what we're here to help with! Keep reading to learn more about whether or not dental implants are right for you and how to get started with the process of setting up your new teeth.


What is a dental implant?

A dental implant replaces missing teeth, restoring function and structure to your smile. But, what are dental implants exactly? Learn all about them here. A dental implant can be defined as an artificial tooth root replacement that is placed in your jawbone to support one or more replacement teeth.


Why do I need to see a dentist for dental implant?

As with any health issue, some dental problems can be handled at home with over-the-counter medications and lifestyle changes. However, certain circumstances require immediate professional treatment. If you're experiencing pain or discomfort in your mouth that seems to be coming from one of your teeth, it's always best to see a dentist right away rather than waiting to get treatment. When dental issues are left untreated, they could lead to more serious conditions like infection and even tooth loss over time.


Where are they placed?

Dental implants are screwed into your jawbone to hold an artificial tooth in place. The location of your dental implant will be determined by your dentist and depends on how many teeth you want replaced, whether or not you have enough bone support, and other factors.


How long do they last?

The durability of dental implants depends on a number of factors including your overall health, how well you take care of them, and your lifestyle. Generally speaking, though, dental implants are designed to last forever or as long as you have teeth.