Choosing Between Dental Implants and Dentures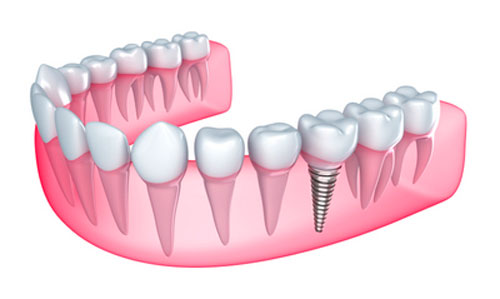 Dental implants and dentures are two common dental procedures that people choose for themselves. But which is better? It's a difficult question to answer because it all depends on your needs, what you're looking for, and the condition of your gums. All we can tell you is that there are significant differences between the two types of treatment.


What are the benefits of dentures?

Dentures are a removable alternative to missing teeth. You can use them on top or bottom arches, and they do not need any additional equipment, such as the dental implants mentioned below. Dentures help promote facial form by balancing out your face with visible teeth where you would typically have them. Your jaw bone will continue to shrink over time if it doesn't get enough stimulation from chewing food; dentures provide this necessary stimulus while also replacing some of the volume lost in these areas without natural teeth present so that patients don't notice an excessive difference between their remaining gums and cheek tissues. Dentures improve speech by giving more freedom for tongue movement and forming words than having no teeth at all; people who wear complete denture sets often have a better chance of being understood when speaking than those without any teeth.


What are the benefits of dental implants?

Dental implants are a long-term solution for missing teeth. In general, dental implants have been known to last up to twenty years or more with proper care and maintenance. They can be placed in the upper jaw if you're looking for something permanent that won't need replacement at any point in time after the installation has taken place. Generally speaking, dental implant surgery is done under local anesthesia; this means we will inject numbing agents into your gums, so you don't feel anything while we work on getting everything set up. The procedure itself only takes around an hour altogether. Still, it does require follow-up appointments throughout the rest of the week before leaving you free from having to do any additional follow-ups for the next six months.


Which one is right for you?

In general, dental implants are better for patients who have lost all or most of their natural teeth and have bone loss in the jaw. On the other hand, dentures can be used by anyone looking to replace missing teeth but don't necessarily need anything that is going to last forever without any chance of breaking down over time. Please reach out to us on (number), and we'll be glad to assist in any way we can.