We Can Help You if You Get Something Stuck Between Your Teeth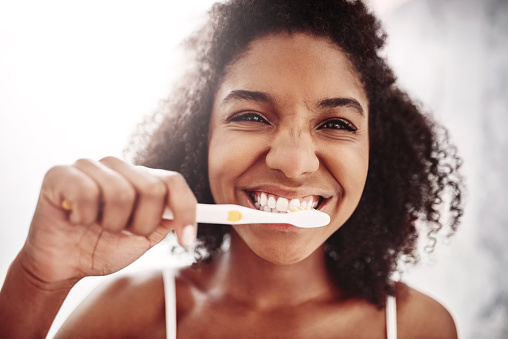 Imagine you are watching a movie on the big screen. You are finding it hard to concentrate on the car chase because you have popcorn kernels lodged between your teeth. You try to work the kernels free with your tongue first and then your finger, but to no avail. It is stuck.

Maybe you can imagine yourself eating a spinach salad at a lunch meeting. You decided to go with the healthy option, but halfway through the salad you are battling the chia seeds and spinach leaves, which seem permanently housed between your teeth. You want to smile and nod when your boss makes a proposal, but all you can do is look down and fumble to open a toothpick.


How to Remove Food Debris That is Stuck Between Your Teeth

If you find yourself in an embarrassing situation with food stuck between your teeth, we can help you. Our top recommendation is to rinse your mouth. If you are at a restaurant, a glass of water is within arm's reach. Swish and swirl the water around in your mouth. Usually this will help.

We also suggest using floss. We suggest flossing at least once every day. Use the floss to free the debris stuck in your teeth. Brushing your teeth is another effective way to free the debris between your teeth. Lastly, if nothing else works, use a toothpick. Carefully work the toothpick as to not injure your gums.


Give us a Call if You Can't Manage to Free Your Food Debris

We are happy to remove the food that is stuck in your mouth. Please don't hesitate to call us. We have helped many patients remove the food from between their teeth. We are here to serve you. Give us a call today.