How Poor Oral Health Can Impact Your Social and Professional Life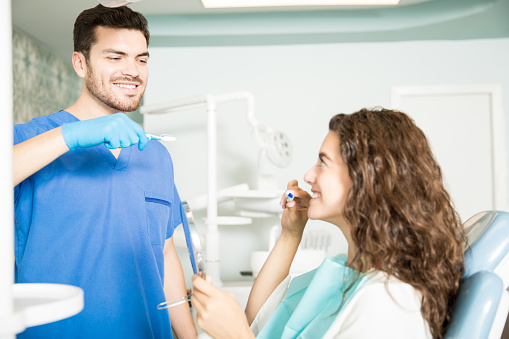 Oral hygiene has a significant impact on how a person looks, grows, chews, speaks, socializes, and even enjoys life. Poor oral hygiene can significantly affect a person's professional, psychological, and social life. Toothaches, bad breath, and other infections in your mouth will not only affect your general well-being or make you feel some excruciating pain but can also influence the way you live. Here is how poor oral health can affect your social and professional life.


It Will Result in Tooth Loss

Missing teeth, bleeding gums, and discolored teeth can be a source of ridicule. Teeth loss does not only look bad, but it can also affect your facial structure. When plaque accumulates along or under your gum line, you will have some infections. These infections can affect your gums and teeth. The formation and layering of plaque can lead to periodontal disease. This will result in tooth loss. This can be especially tough on pre-teens or teenagers, and professions too; it will affect your ability to speak or mingle with confidence. This can have a negative effect on a person's professional or social life.


You Will Have Bad Breath

Food particles trapped between the teeth and mouth infections can cause one to have very unpleasant breath. No one willingly wants to be around someone with a stinking breath. You can easily lose friends or miss out on a promotion because people may not want to take the time to listen to what you have to say. This may also affect your self-esteem.


It Will Affect Your Health

When the bacteria in your mouth travel throughout your body, it can cause severe health complications that you may not be aware of at first. If the infection travels to your brain, you will need hospitalization. This means that you have to take several days away from your friends or work. Do not let poor oral hygiene affect your life; get in touch with us for the right treatment.