4 Effective Practices for Healthy Teeth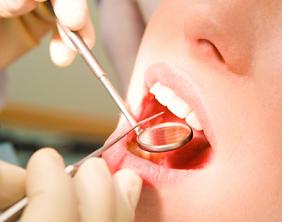 Good dental hygiene is extremely important to keep your teeth and gums healthy. However, it's important to understand that achieving strong teeth and gums isn't an overnight process. It's more of a lifelong process that requires one to take proper care on a daily basis.

You also need to be mindful of your daily habits, some of which can lead to serious dental issues.

So, if you want to keep flashing that bright smile with those pearly whites, you must adopt these effective practices for healthy teeth.


Brush Your Teeth Before Going to Bed

We've been told by both our parents and dentist to never go to bed without brushing our teeth. And truth be told, it's one of the most essential requirements for healthy teeth.

Always brush your teeth before sleeping at night because it helps get rid of plaque, dirt, and germs that tend to accumulate in your teeth throughout the day.


Always Brush Your Tongue

Did you know that dental plaque can also build up and accumulate on your tongue?

Most of us tend to ignore our tongue during our daily brushing routine, but you should know that it's equally important to gently brush your tongue as it is to brush your teeth. Doing this won't just help prevent bad mouth odor but will also avert the risk of many oral health diseases and infections.


Floss Once A Day

Flossing isn't common practice among many people as most of them just focus on brushing, but it's equally important to floss your teeth at least once a day. Using dental floss helps remove bacteria and plaque accumulation from the gaps between the teeth where your toothbrush isn't likely to reach.


Use A Fluoride Toothpaste

When it comes to toothpaste, make sure to get the one that contains fluoride. Fluoride is an essential element that fights against tooth decay and serves as a protective barrier for your teeth, keeping dental infections and issues at bay.

Regular checkups are also necessary if you're looking to keep your teeth in good condition. At San Francisco Dental Arts, Dr. Stanley Siu and Dr. Siu will have a good look at your teeth and tell you what you need to do to take care of them.