What is Water Flossing, and what is the Difference?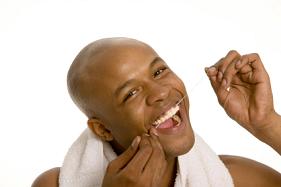 For a long time, dental floss has been the only alternative to complement brushing, although, luckily, we can now find other highly effective elements such as oral irrigators. Its objective focuses on removing food debris in inaccessible gaps and eliminating bacterial plaque that remains anchored in interdental spaces.


What is a Water Floss?

Also known as an oral irrigator, it's a device that shoots a stream of water towards the teeth and can help remove unseen food particles from the teeth as well as help prevent the occurrence of bleeding and the development of gum disease. In addition, water Flossers are used by people who experience difficulty holding floss or those with dental appliances such as braces and find it difficult to reach between the teeth while crushing.

However, it does not remove all the stuck film and plaque from teeth but can help reduce bacteria around the gum line. In comparison, dentists recommend dental floss as it is more effective for oral cleaning and easier to clean the narrow spaces between the teeth. However, the benefits of using water Flossers include:


Healthier Gums

The inflammation and bleeding of the gums are reduced by the massage offered by the water pressure, helping to prevent gingivitis or periodontitis. After brushing, applying water or mouthwash allows us to achieve a more lasting freshness during the day.


Reduction of Dental plaque

It is the perfect complement for interdental cleaning, as it quickly removes plaque from areas the brush cannot reach. In general, water floss and dental floss are suitable options to maintain excellent oral health; however, individuals with challenging dental issues should get the right advice from their recommended dentist regarding which floss suits them the most.