Different Gingival Biotypes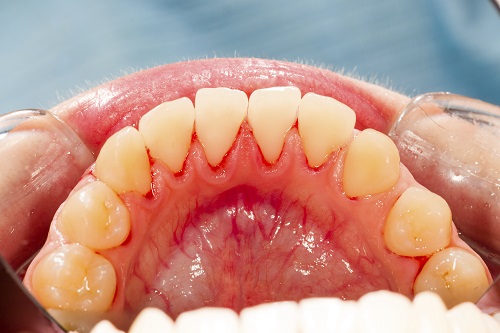 The gingiva's thickness in the Facio-palatal dimension is known as the gingival biotype. It significantly affects how well restorative, regenerative, and implant therapy work. In addition, the susceptibility of gingival recession following any surgical procedure has been said to be directly related.


Thick Biotypes

Thick periodontal biotypes are commonly associated with periodontal health. The tissue is thick and fibrotic, with a large area of joined gingiva. Other distinguishing characteristics of tissue with thick biotypes incorporate the level of delicate tissue and complex engineering, denser and more fibrotic delicate tissue shade, a large amount of joined masticatory mucosa, protection from severe injury and response infection with pocket development, and infra-complicated deformity.


Scalloped biotypes

In scalloped biotypes, the essential bone is weak or negligible over the labial roots, with dehiscence possible. Patients with thin scalloped biotypes are at risk because they have a compromised mild tissue reaction after careful or potentially supportive treatment. The teeth are more three-sided, with more extreme back cusps than in thick biotypes. Contact areas between neighboring teeth are small faciolingually and incisogingivally and are located in the incisal or occlusal third.


How can you determine your gingival thickness

It involves different methods, a direct method whereby our periodontists carefully examine your gum using a periodontal probe. For example, if the thickness of your gums is more significant than 1.5mm, it is considered a thick biotype; similarly, if it is less than 1.5mm, it's a scalloped biotype. Other methods may include the transparency method, whereby the gingival biotype is considered thin if it shows outside the margin.


Visit our facility

If you consider any methods, you can visit our facility for your gingival examination with our specialized periodontists and healthcare team. We will also enlighten you on the gingival treatment options available.