Common Dental Diseases Treated by a General Dentist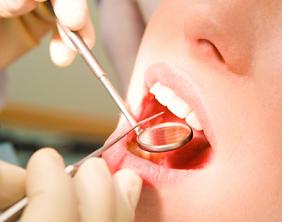 Several oral illnesses can cause dental health problems in the dental cavity, including the mouth's teeth, gums, and other soft and hard tissues. Dental ailments may range from an uncomplicated mouth soreness to dental carries or a malignant mouth tumor. Dental diseases may cause pain and compromise our ability to chew, smile, or speak properly. However, most dental health problems are prevented with simple measures such as following proper daily oral hygiene and regularly visiting a dentist.

Diseases include dental Calculus (or dental tartar), a hard layer of mineral deposits created on the teeth by hardened dental plaque. It causes inflammation of the gums, gum recession, and gum disease.


Examples of Dental Diseases Treated by the General Dentist

Gum disease or gingivitis in its initial form is an inflammatory disease of the gum tissue. Bleeding or receding gums are the main signs of advanced gum disease known as periodontitis. Gingivitis, its less severe form, is reversible, unlike advanced periodontitis, and is treated by a general dentist.

Dental plaques refer to a tooth-colored film of bacteria and food debris that accumulates on the surface of our teeth and gums. When bacteria get, it erodes the teeth surface or hardens into tartar ad plaque and is the root cause of most dental diseases, including tooth decay and gum infection.

Tooth decay also referred to as dental cavities, is an illness that causes severe damage to the dentine structure and is a common cause of tooth loss. Tooth loss occurs when a couple of teeth naturally fall out or are extracted due to trauma or dental illnesses such as tooth decay and gum disease. Hardened dental Calculus and tartar are mineral deposits created by the accumulated dental plaque on the teeth. It causes inflammation of the gums, gum recession, and gum disease. Toothache or pain is a symptom of dental illness. Once you notice tooth pain, it is important to visit the dentist for an examination.