What are deciduous Teeth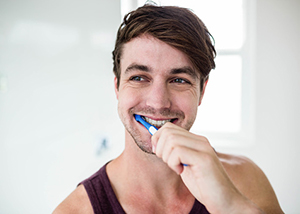 The first teeth that baby develops are known as deciduous teeth. The teeth begin coming up when the baby is about six months. The teething process is when these first teeth are coming up and can be uncomfortable for the babies. The dental team at our practice will teach you what to expect during teething and how to deal with it's that the baby is comfortable.


Permanent teeth

As time goes by the baby teeth go away and they make way for the 32 adult teeth as the kid grows. The permanent teeth began coming when the baby is about 12 years of age and this goes on until childhood. The losing of baby teeth begins when the kid is 6 years up to the age of 12 years when the child loses the second molar. At the adult age, deciduous teeth are already out and the permanent teeth have set in.


Difference between baby teeth and adult teeth

Deciduous teeth have thinner enamel compared to adult teeth, enamel is the outer layer that protects teeth from decay. The thinner the enamel the whiter the teeth meaning those baby teeth are whiter compared to adult teeth. The deciduous teeth have shorter and have thinner roots since they fall out eventually. The deciduous teeth have a bump and they tend to wear off quickly as compared to the permanent teeth.

Our dental team will help you differentiate between deciduous and adult teeth and how to help the child during the teething process. The dental team will also teach you how to maintain healthy gums if the child has not developed deciduous teeth.