Things to Know When You First Start Orthodontics
Posted on 1/24/2022 by San Francisco Dental Arts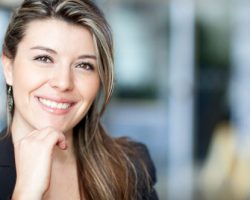 Beginning orthodontic treatment can be both exciting because you are one step closer to straightening your smile, and intimidating because you now have this new, unfamiliar appliance to wear and take care of. Whether you are getting braces, aligners, a retainer, or another orthodontic appliance for the first time, here are some things to keep in mind and tips on getting used to orthodontic treatment.


Know How to Take Care of Your Appliance

Caring for your braces, retainer, or aligners properly is crucial. Just like your teeth, your orthodontic appliance can accumulate food particles, plaque, and bacteria that contribute to tooth decay, cavities, and gum disease. How you should clean an appliance varies based on type, and we will of course provide you with detailed instructions on cleaning and caring for your orthodontic work. You can always call us if you have questions about cleaning, storage, or other elements of caring for an orthodontic appliance.


Know What Foods to Avoid

For the first few days after having orthodontic work such as braces placed, you may want to stick to soft foods that do not require a lot of chewing. Your diet can include lots of different foods once you are accustomed to your new braces. However, there are certain foods that you should always avoid if you have braces, such as very sticky, chewy, and hard foods. These foods can get stuck in braces, bending the wires and causing brackets to come loose or even break. Removable orthodontic appliances like retainers should be removed before meals anyway, meaning that you do not have to limit the types of foods you can eat.


Know Why Your Orthodontic Treatment is Needed

Starting orthodontic treatment can feel strange and uncomfortable at first. Some patients, especially children, might be tempted to not wear their retainer or headgear due to this discomfort. However, it is important to remember why orthodontic treatment is necessary. The minor discomfort of an orthodontic appliance now not only means an improved smile later, but also the prevention of more uncomfortable, intrusive, and expensive orthodontic treatment in the future. To learn more about adjusting to orthodontic treatment, call our office today.