You Set an Example for Your Family each Time You Come See Us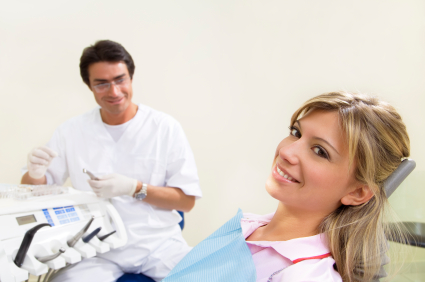 It would help if you came to visit us at least every six months. If you have children, bringing them to see a dentist is very important to understand the importance of regular dental check-ups. Their first visit should be six months after their first tooth appear. We will check if their teeth are healthy or in the proper position. A regular visit to our offices will also help us identify any dental problem that may arise and diagnose early. Visiting us does not only help you to attain healthy teeth but also sets an excellent example for your family.


Dental Check-Up

Having regular dental check-ups will help to keep your mouth healthy and allow us to detect if there is any dental problem emerging. Leaving any dental problem untreated can cause some severe damages. Some damages can be hard to deal with and can also lead to tooth loss. When you visit us for a dental check-up, we will examine your mouth, gum, and teeth. We will ask you important questions to determine if you have any dental issues. Remember, some dental problems are not easy to detect; that is why you need to come to us regularly. If we find any issue that requires our attention, we will recommend proper treatment.


Dental Cleaning

Even if you follow a proper dental cleaning routine, professional cleaning is also essential. Dental cleaning by a professional helps remove stubborn tartar and plagues that could be stuck in your teeth to prevent gum diseases. We will also assess your teeth and gum and advice on the best cleaning routine at home. If you do not have any dental problems, you can visit us for six months for a professional dental cleanup. If you are suffering from any dental diseases, are pregnant, or experiencing dry mouth; you may want to visit us more often for dental cleaning and check-ups. Contact our office to book an appointment today.