Common Dental Emergencies and First Aid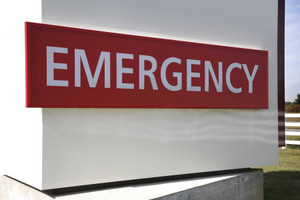 Dental emergencies are rarely planned for. When they happen, it's important to know how to react. There are many different types of dental emergencies, from broken teeth and chipped teeth to mouth injuries and toothaches. The first step is always knowing what type of emergency you're dealing with so you can take the appropriate action. For more information on what steps to take in these situations, check out this blog post!


Broken Teeth and Chipped Teeth

Broken teeth and chipped teeth can occur any time your tooth is under pressure, whether from a fall or an accident. If you chip or break a tooth, it's important to find out how serious the damage is so you know what action to take next. First of all, if pieces are missing from the tooth, do not attempt to put them back in. This can make it very difficult for your dentist to reattach the pieces. Next, try rinsing out your mouth with warm water and see if you notice any sharp fragments of enamel that are poking into the gums or lips. If there are loose particles in your mouth, use a cold pack to numb the pain and call your dentist for an emergency appointment.

Chipped Teeth Chipped teeth are very common, especially in children, because they have smaller mouths that aren't fully developed yet. If you chip or break one of your front teeth, it's important not to panic. First, use some hot water on a cloth or cold water on a towel to clean the area of any fragments that have broken off. Once you've done this, rinse your mouth out with some warm salt water and use a cold pack for pain relief. If there is significant damage, call us immediately to do an emergency filling on the tooth before it gets worse!

At the end of it all, we hope you're more prepared to handle dental emergencies in your home. If not, please feel free to contact our office about any questions or concerns that may arise after reading this blog post! We are always happy to answer them for you and help out where possible. It is our pleasure to care for your family's smiles.