Gum Health Basics: How to Prevent Trouble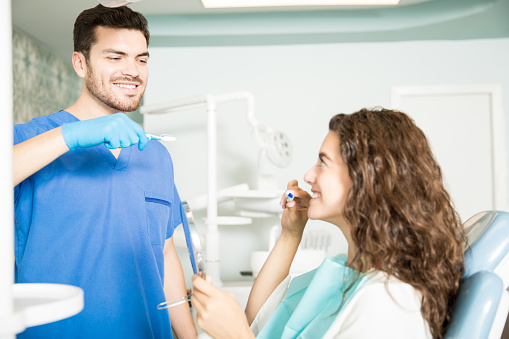 Everyone wants lustrous teeth, but a healthy smile begins with your gums. Gums are like the foundation of your house; if the base is damaged, the structure will fall apart. It's crucial to prevent your gums from infection at all times. While a fluoride-based toothpaste might shield your teeth against bacteria, you need more than just industrialized measured to maintain your pearly whites. Here are 3 gum health basics to follow, which will keep you out of trouble.


Tweak Your Habits

You learned the basics of oral care when you were young – but some information might have been left out. For starters, you should always use an ADA approved soft toothbrush. Soft bristles are not only easy on your gums, but they can reach underneath the gumline to clean tiny bits of food particles left after your happy meal.


Upgrade To An Electric Toothbrush

Are you wondering whether your manual toothbrush techniques are doing any good? Should you buy an electric toothbrush? A review of research found that an electric toothbrush can remove 21% more bacteria than your manual strokes over 3 months. With an electric toothbrush, it will be easier to brush for longer or at least till the recommended time of 3 minutes.


Floss More Often

A common mistake most people make is that they refrain from flossing. This causes food particles to remain dormant between your teeth, and they manifest into cavities. If you are not a fan of strings, a floss pick might help you build a habit of flossing after every meal. Flossing before brushing repairs tooth damage, and it's more fruitful than flossing afterward.

While these gum health basics might keep you out of trouble, a routine monthly check-up with your dentist can ensure better oral health. Aside from giving your teeth a thorough cleaning, your dentist can detect problems early on. If you are looking for someone professional with years of experience, you can visit San Francisco Dental Arts. Scheduling an appointment is as easy as picking up the phone and dialing 415-854-9396.