How Long Does it Take to Get a Dental Crown?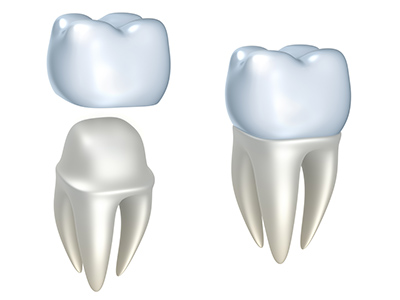 Dental crowns are simply caps for damaged teeth. If you need a dental crown, you may be concerned about the procedure and how long it may take to get your smile looking and functioning as it normally should. If this is the case, you can rest assured that we will do everything we can to make this procedure a quick and comfortable one, and have your smile back to the best shape as quickly as possible. Though you may have to wait for your final crown to be fabricated, you will have a temporary crown in the meantime.


The Procedure for Getting a Dental Crown

Once our team has determined that your best option for repair of a damaged tooth is a dental crown, then the first step is to choose the material the crown will be made of. Crowns can be made from many different types of material including porcelain, metal, ceramic, and composite resin. We will determine the best type of material for you based on location, your gums, the tooth's function, and how white the surrounding teeth are.

Next, we will then work the damaged tooth so it will properly fit inside a crown. Impressions will be made of the damaged tooth and your surrounding teeth, which will be sent to a lab to fabricate your final permanent crown. While this may take several weeks, you will immediately be fitted with a temporary crown that looks similar to the surrounding teeth, so most people will not notice you have a temporary crown in place. After the permanent crown arrives, you will have a second appointment to remove the temporary crown and fix the permanent crown in place.

If you need a dental crown, give us a call today and let us help you tackle this fix as quickly as possible. We look forward to helping you!