Ankylosed tooth and its remedies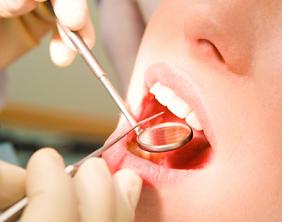 When the tooth loses its ligament and fuses with the bone it is known as an ankylosed tooth. This is common in children especially if they have not lost their permanent teeth. This is due to blocking by the primary tooth. The dentist will give options on how to treat an ankylosed tooth and the causes of an ankylosed tooth.


Treatment

The dentist will determine if you have an ankylosed tooth by doing a dental x-ray. After confirmation of the ankylosed tooth, the dentist will recommend extraction of the tooth so that there is space for the growth of adult teeth. The dentist provides a space maintainer which is good to hold space left by extracted tooth until the growth of a permanent tooth. Orthodontic treatment will also help in treating an ankylosed tooth.


When to see a dentist

When you realize that the teeth of your child are not growing as they should then you need to see a dentist immediately. The dentist will monitor the condition of the teeth and begin immediate correction. If this condition is left untreated it will cause dental issues in the future. This means that the child might have difficulties when chewing and will develop crooked or misaligned teeth and this will make chances of having a beautiful smile minimal.

Our dentist will treat your ankylosed teeth and will check on the growth and development of the teeth of your child and see how the permanent teeth are growing. Book an appointment with us if your child has ankylosed tooth developing.