Do You Need to Pre-medicate Before a Dental Procedure?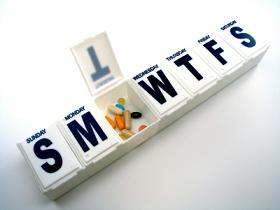 When taking medication while waiting to undergo a dental procedure, it is essential to exercise caution. Most dental experts are against it since only a tiny percentage of patients need to pre-medicate, while the rest are fine to undergo dental procedures without medication. They are going for a dental practice while medicated can result in complications, especially if the medication taken reacts with what the dentist uses during the procedure.

However, healthcare providers or dentists may recommend dental premedication, also known as antibiotic prophylaxis, after conducting an in-depth analysis of your medical history. Unless a dental expert clears a patient, you should pre-medicate before undergoing a dental procedure.


Who Needs Dental Premedication?

Patients who need premedication before dental procedures have systemic conditions, which means conditions that affect the entire body. Patients suffering from systemic diseases are at a high risk of infective endocarditis (IE), an infection that attacks the heart lining. Dentists mitigate the chances of developing IE by considering patients who have a history of IE, a prosthetic heart valve, a pre-existing heart condition, or have valve problems from a heart transplant.


Procedures Requiring Dental Premedication

If a patient has a compromised immune system, specific procedures can result in the entrance of bacteria through the bloodstream and gum tissue, resulting in infections. A dental expert can assess whether you are at risk by looking at your medical history to ensure that the procedure is successful.

Any person with a medical condition that predisposes them to a bacteria-induced infection is viable for premedication. Antibiotics prophylaxis is recommended when there's a high risk of disease after a dental procedure to mitigate further deterioration of your oral health. It is essential to come forth if you have a pre-existing condition or take any medication to enhance the success rate of your dental procedure.