I Got New Dentures, Why Do They Feel Loose?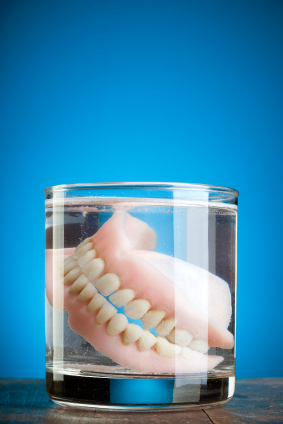 You may find that when you get your set of dentures, at some point they feel loose. Adjusting to a new denture takes several weeks. During this time, you have to learn how to adapt to their feelings in the mouth, and how to eat and speak with them in the mouth. Dentist do every effort to see that dentures fit correctly after they are fabricated, however, you will have to visit the dentist for adjustments.


What Causes Dentures to Loosen Up?

Your gums may develop soreness and get inflamed in the areas where the dentures touch. The plate is also likely to move when you laugh. You also may have difficulty eating. If you are experiencing these problems, it could be because the dentures have become loose. Loose dentures are uncomfortable, and worse still, they pose a health risk.

During the time you are adjusting to your new dentures, there will be swelling if you just had the teeth removed. The swelling lasts for several weeks. Also, as the dentures irritate the gums, you may experience swelling. The dentures will feel full on the gums at this time. However, as the swelling subsides, the restorations start to become loose. Again, bone resorption arises when there is no tooth root to stimulate the jawbone. The receding bone also causes the gums to shrink, hence causing the dentures to get loose.

If your dentures are feeling loose, come visit us to inspect them and provide solutions. We may fix the issue if that is possible, however, if not, we may replace them. Additionally, we may provide alternatives to your dentures. We have various options including implant-supported or the use of adhesive, but we discuss them with you first. Contact us today if you have concerns over your dentures' fit or comfort in the mouth.